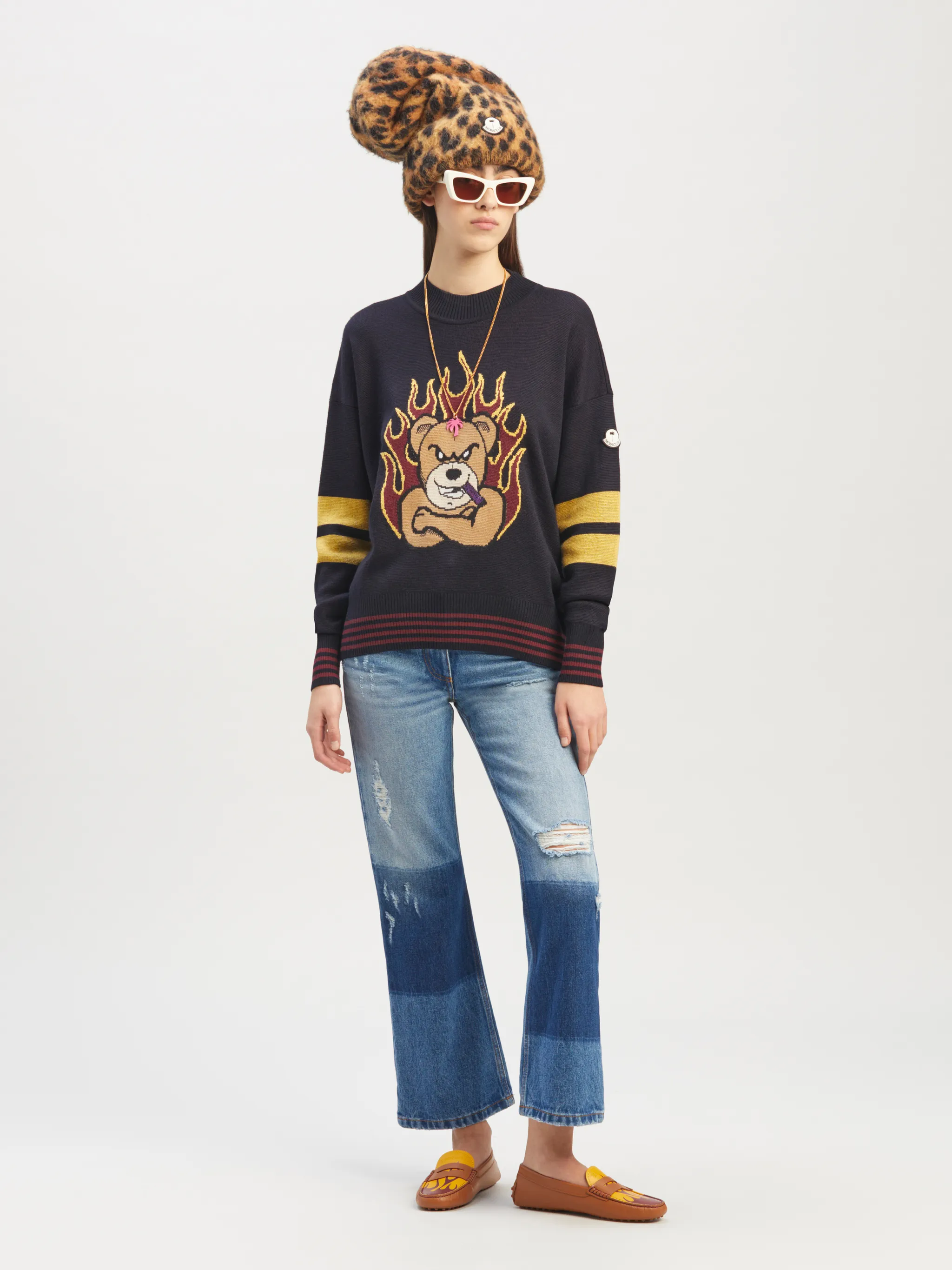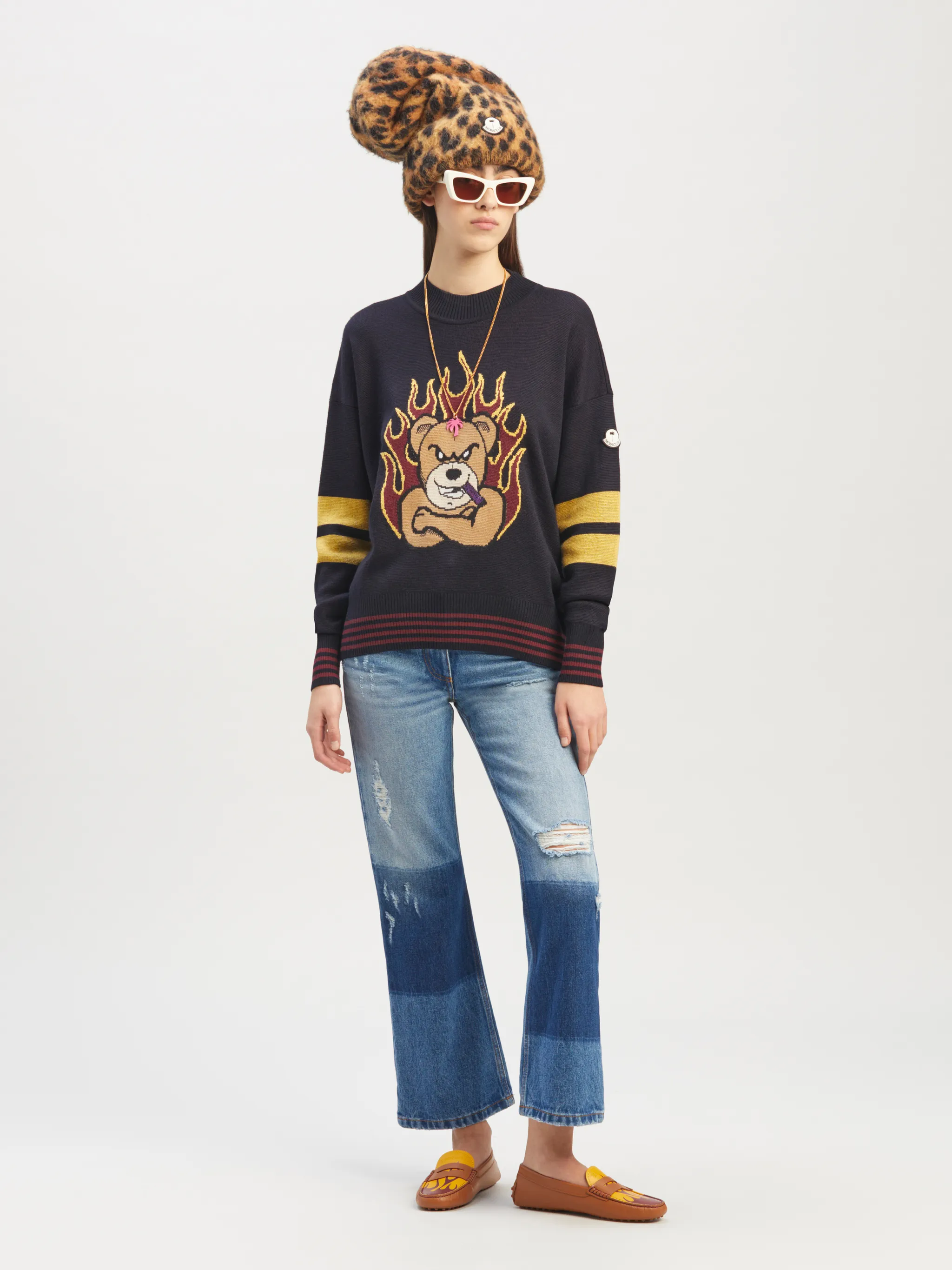 8 MONCLER PALM ANGELS TRICOT CREWNECK
x Moncler Bear Motif jacquard knitted jumper from PALM ANGELS featuring navy blue, brown, wool blend, bear motif, stripe trim, jacquard logo motif, crew neck, long sleeves, ribbed cuffs and ribbed hem. When buying this unisex item, keep in mind that it is graded in standard men's sizing..
The estimated shipping date for this item is: .
Size
(Palm Angels Standard)