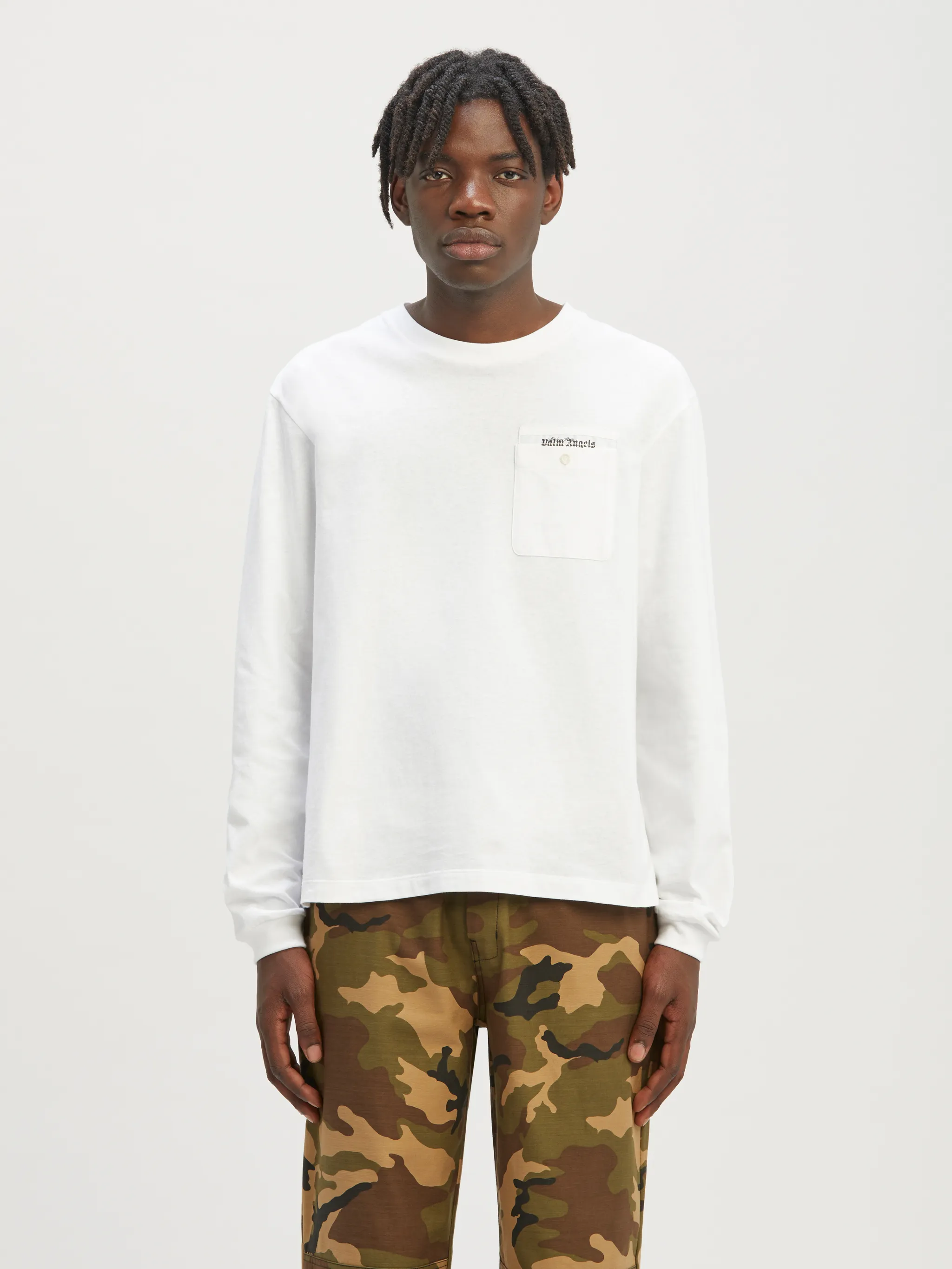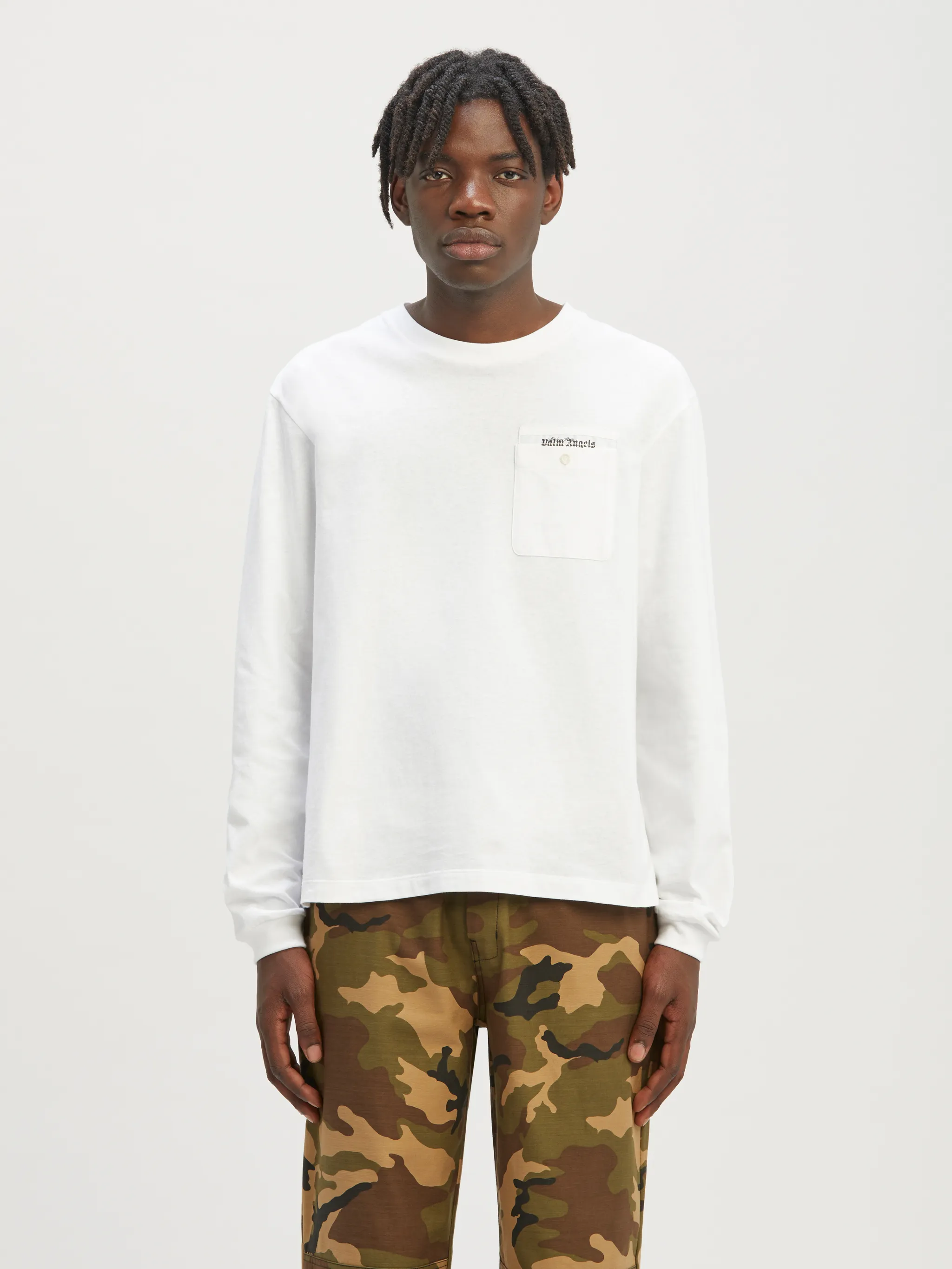 Sartorial Tape Pocket T-Shirt
logo-patch long-sleeve T-shirt from PALM ANGELS featuring white, organic cotton, logo patch at the chest, crew neck, long sleeves, chest patch pocket and straight hem. This item is made from at least 50% organic materials.. Learn more about what makes a product Conscious on our Conscious Criteria page.
The estimated shipping date for this item is: .
Size
(Palm Angels Standard)