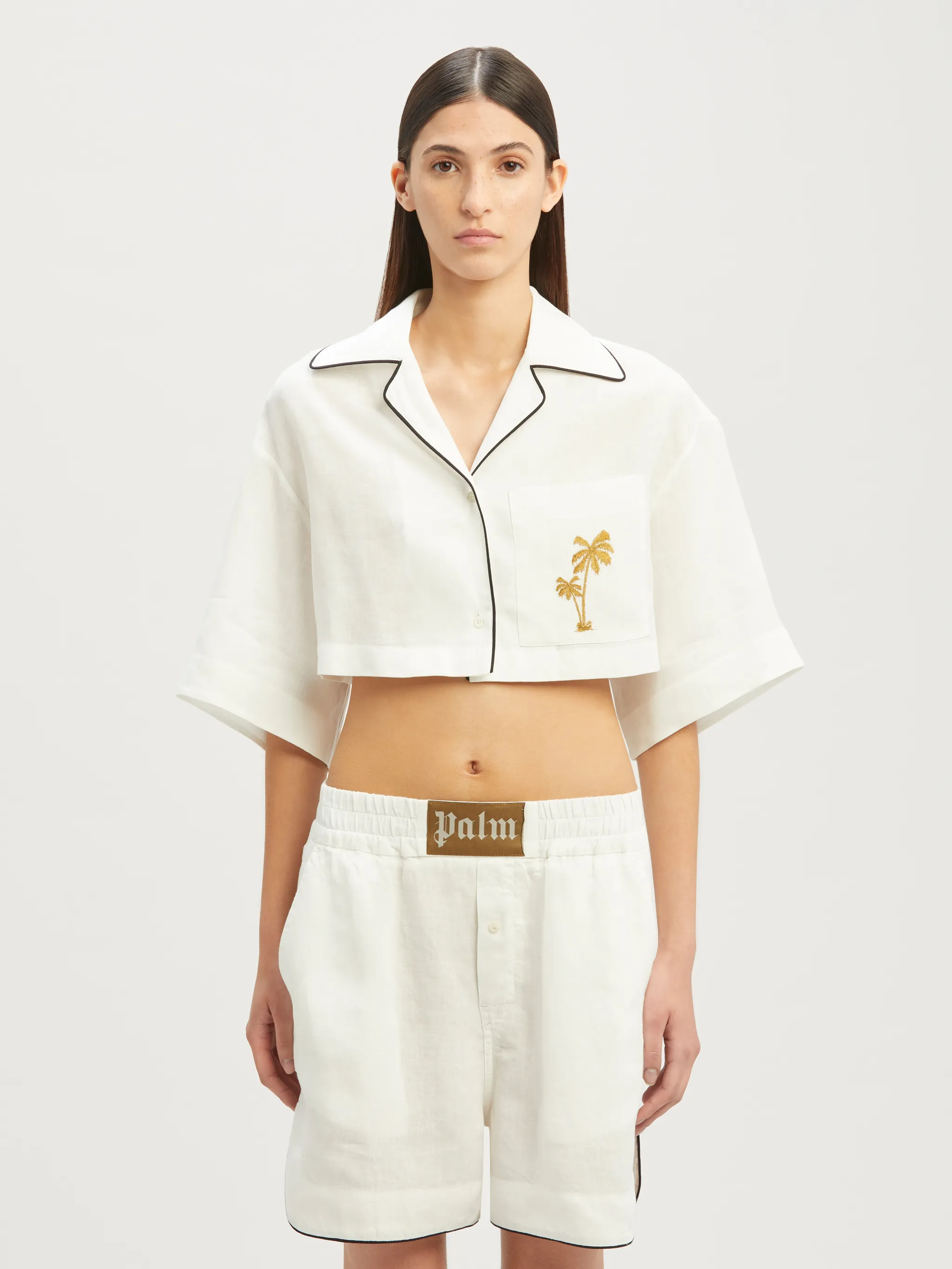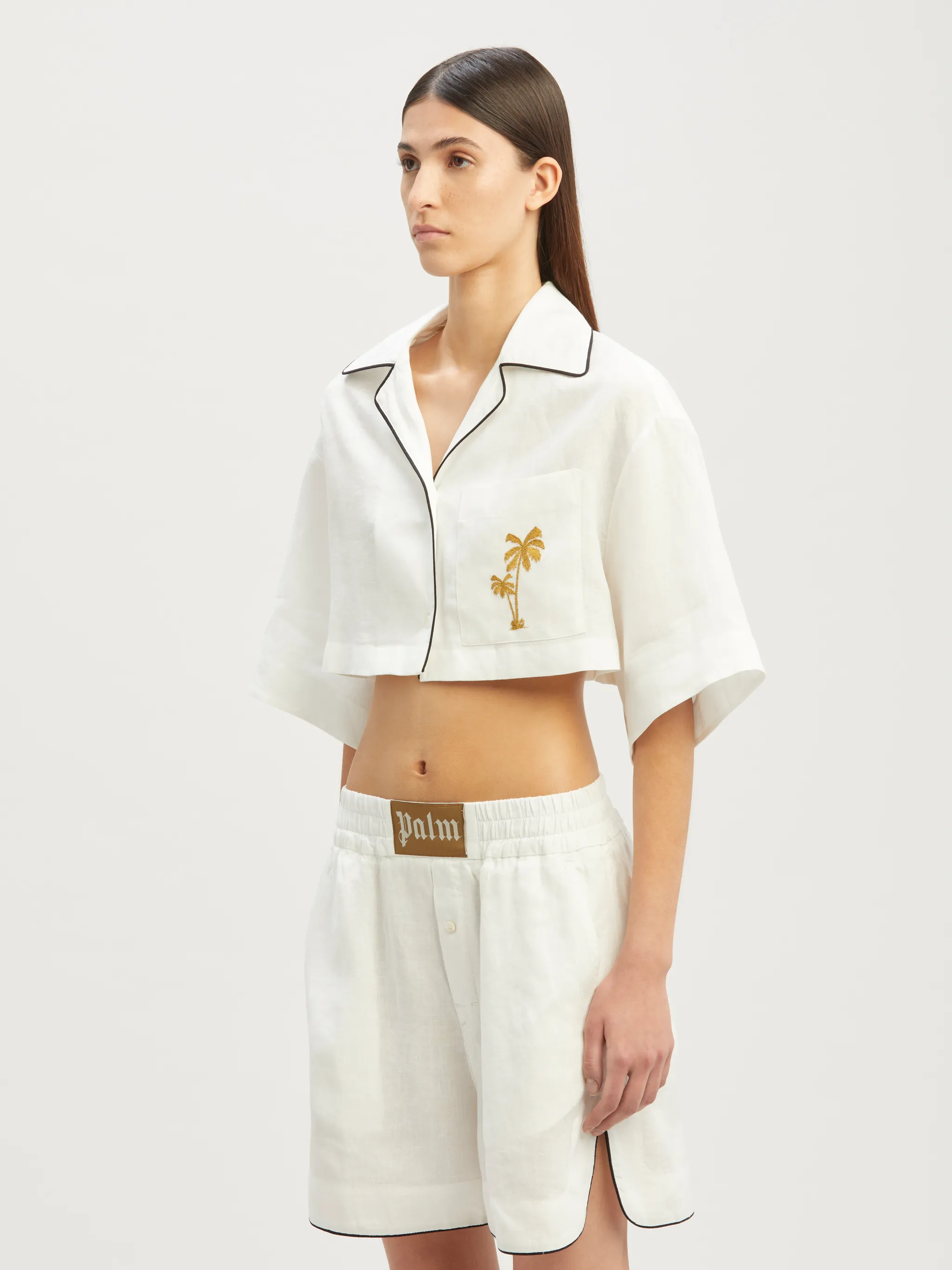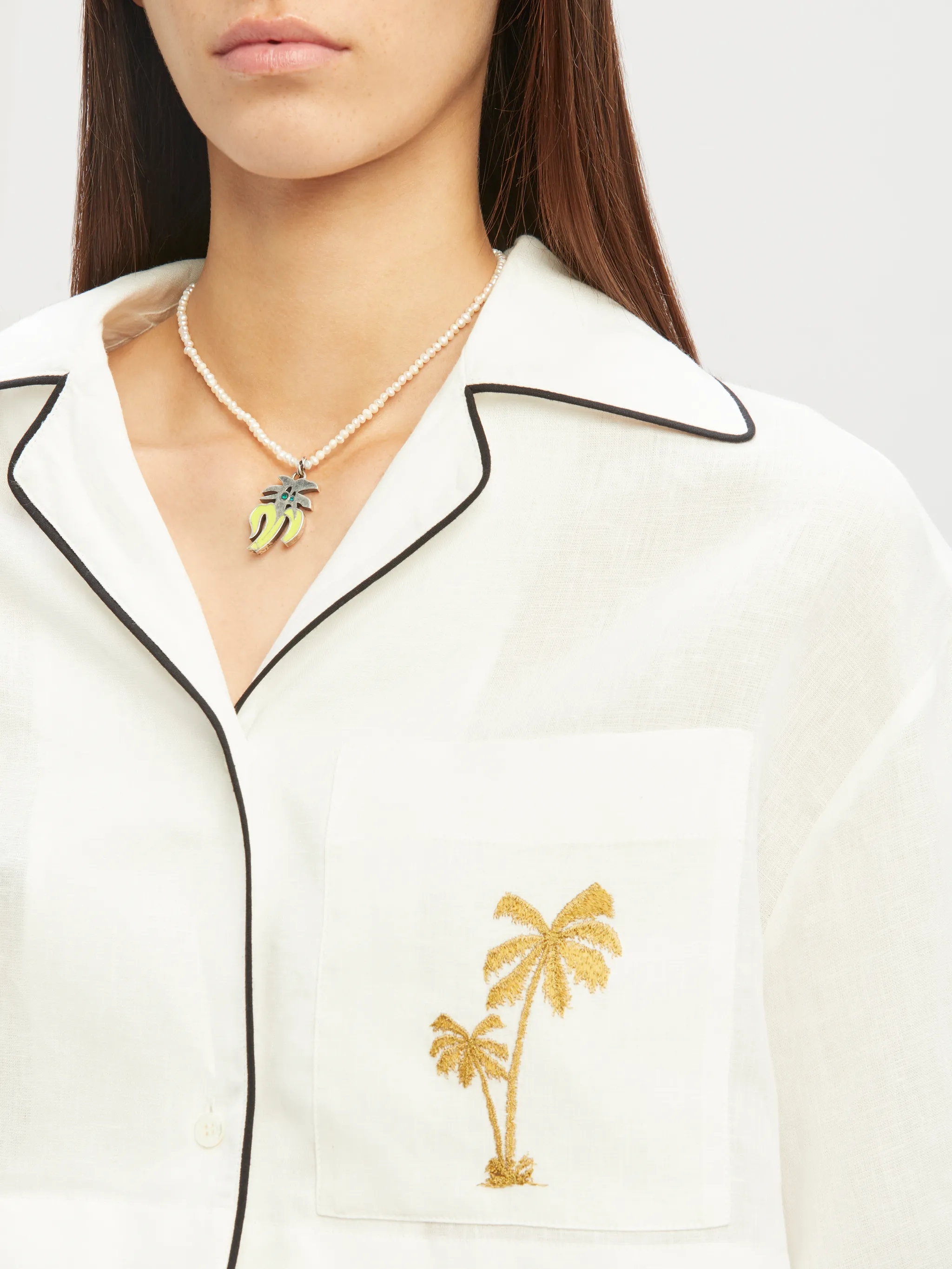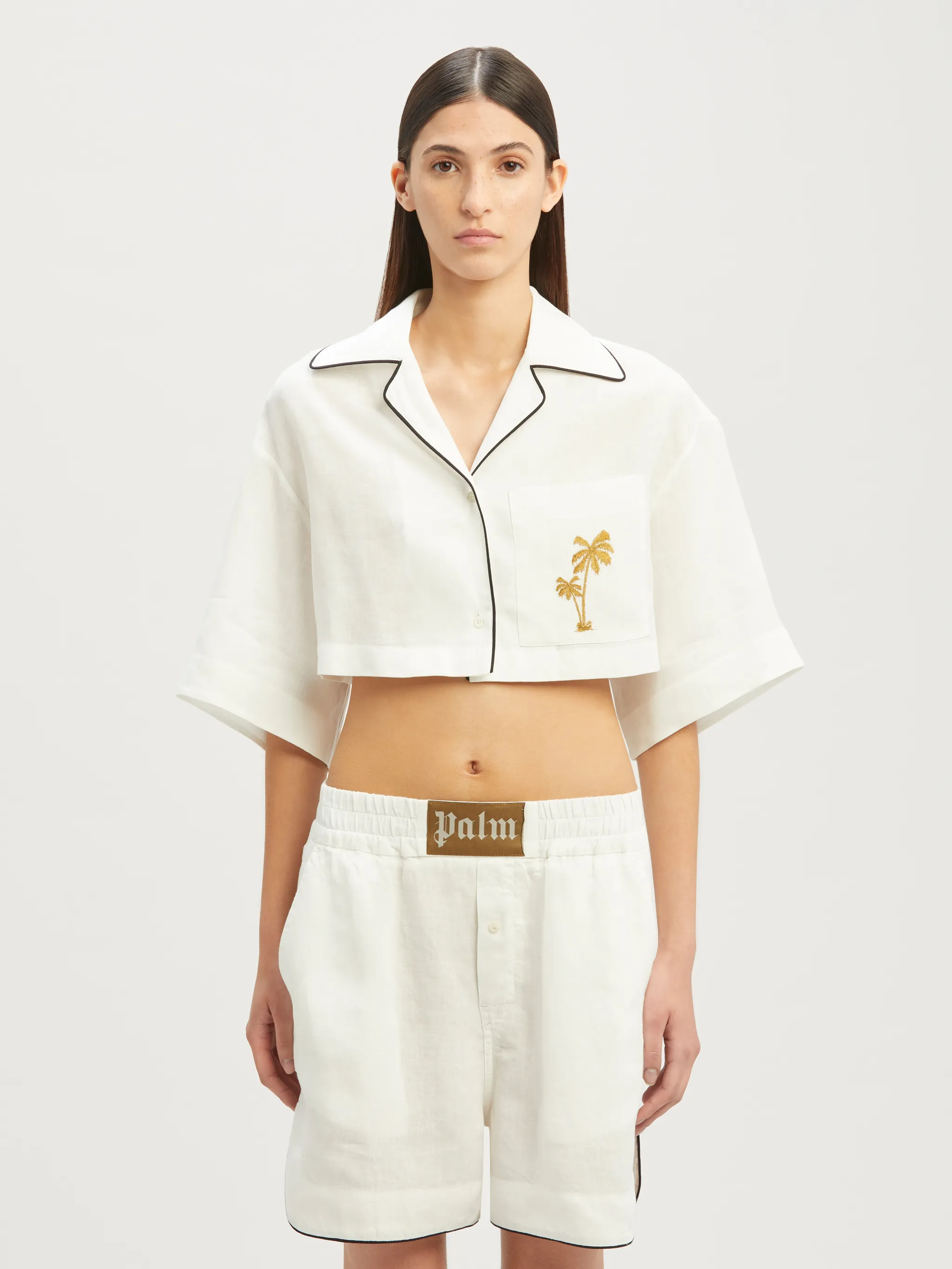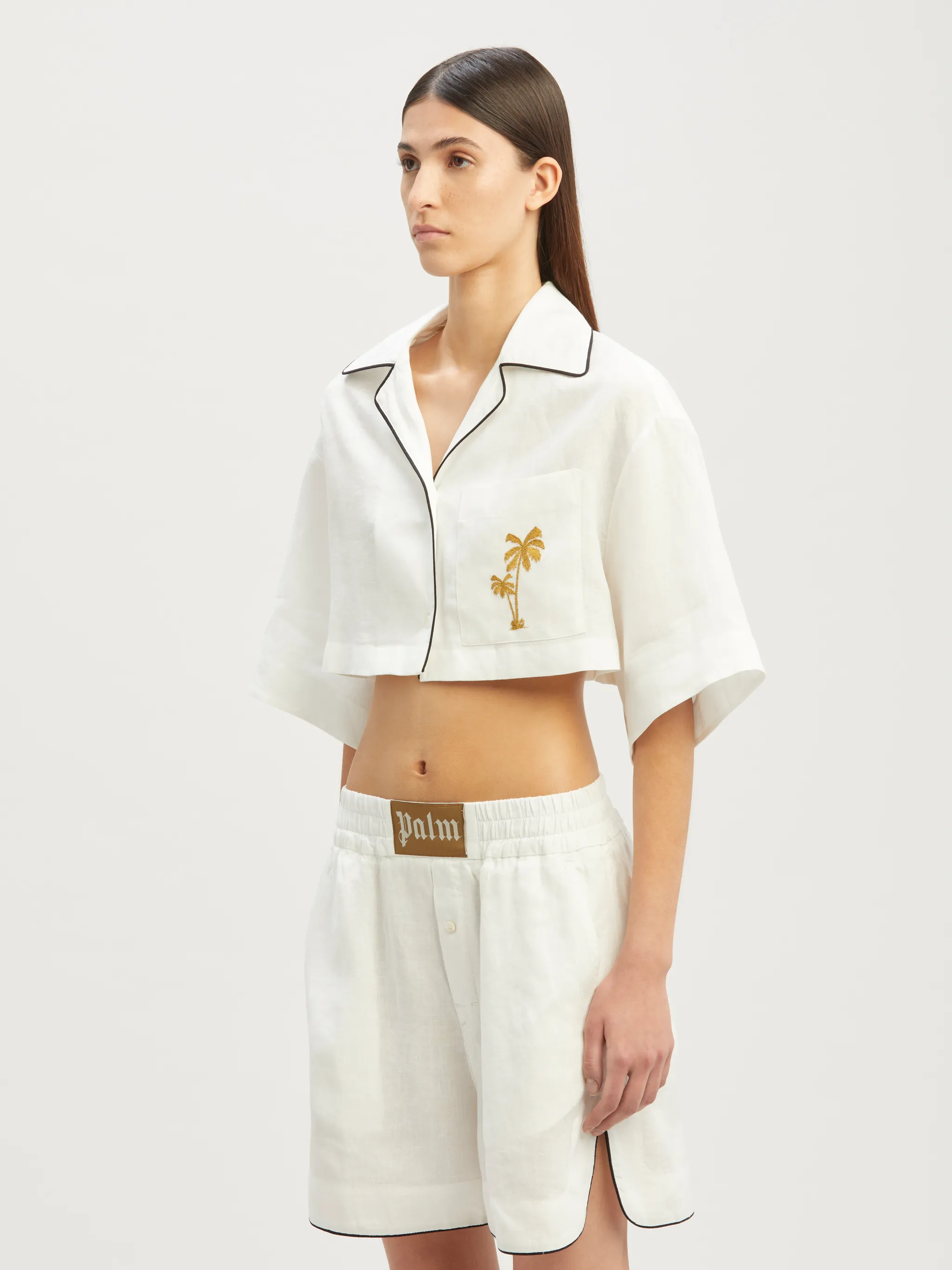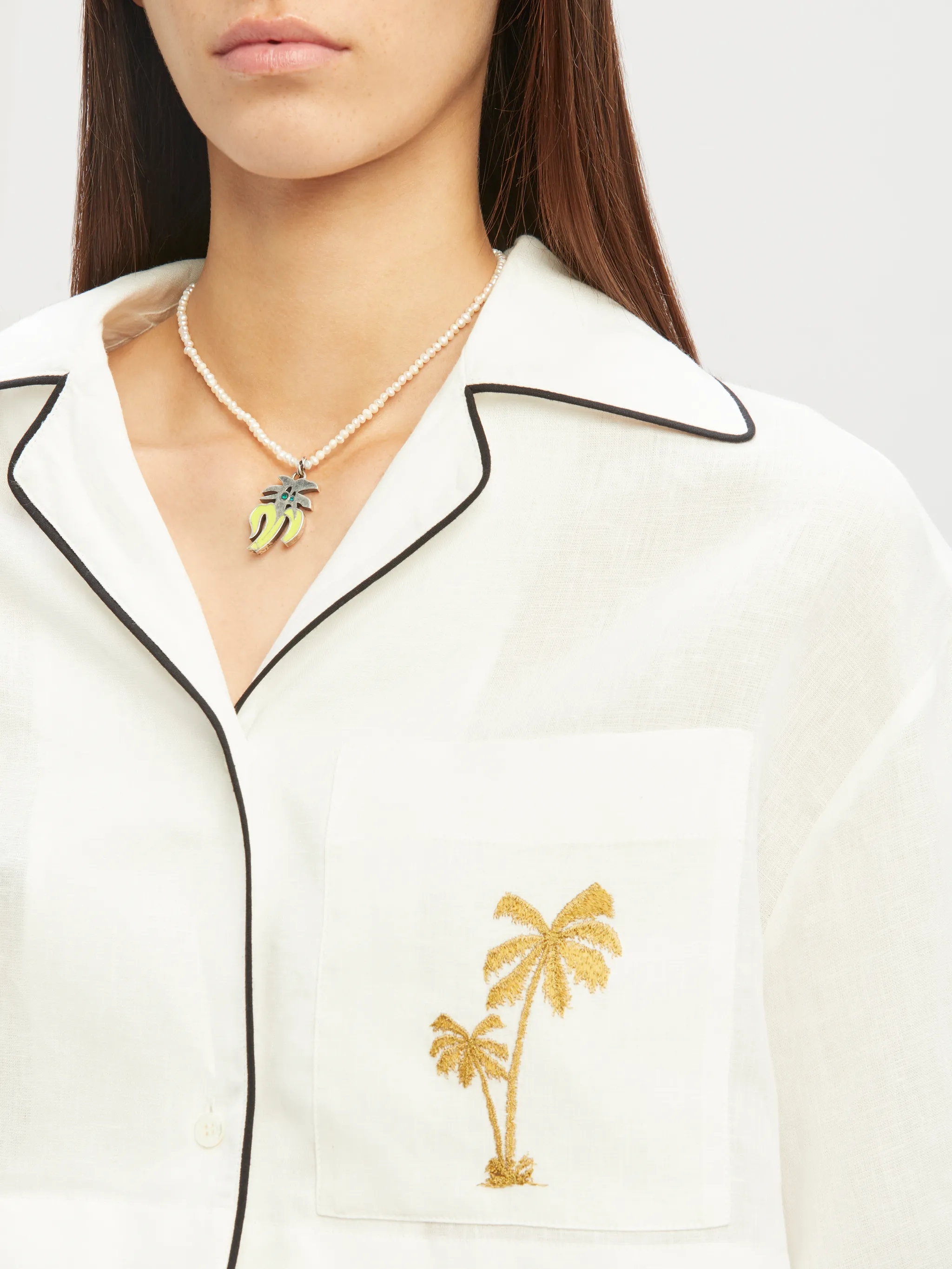 Cropped Linen Bowling Shirt
logo-embroidered cropped linen shirt from PALM ANGELS featuring linen/flax, notched collar, front button fastening, chest patch pocket, straight hem, off-white/gold-tone and palm tree motif. This item contains at least 50% materials which are certified or widely recognised as having a lower environmental impact through production and/or manufacturing processes that reduce water consumption and the use of harmful chemicals, or re-use by-products of the production process.. Learn more about what makes a product Conscious on our Conscious Criteria page.
The estimated shipping date for this item is: .