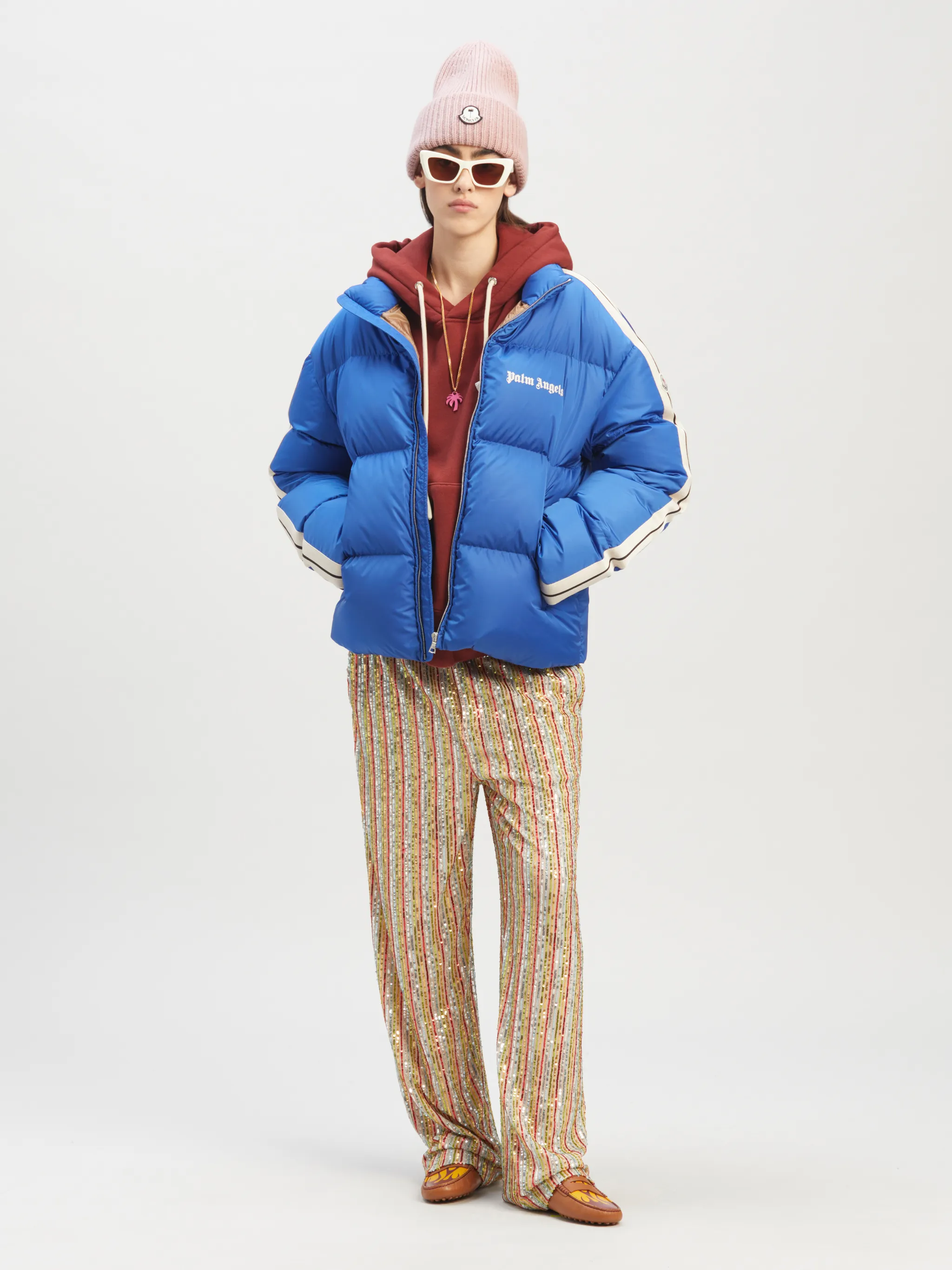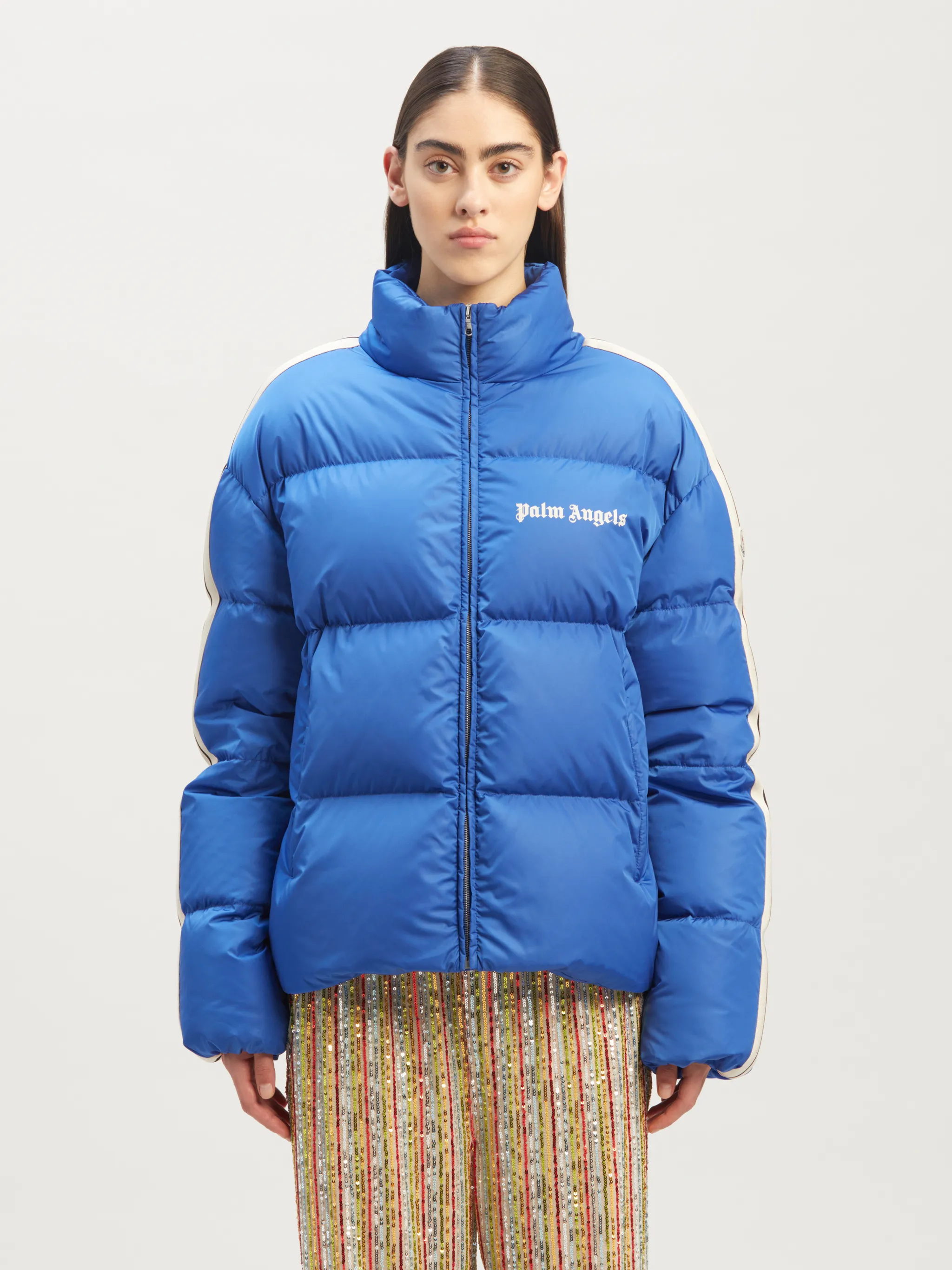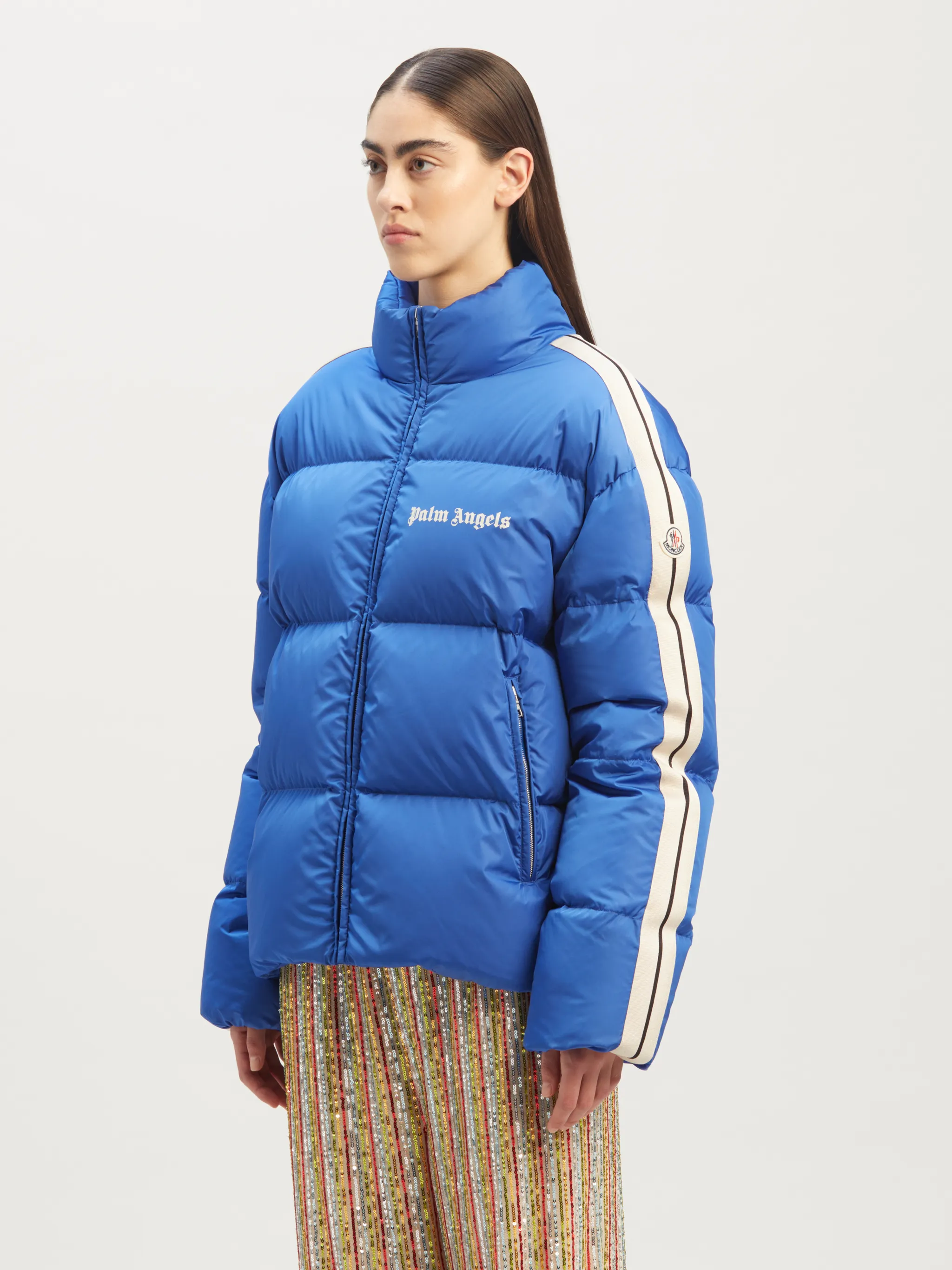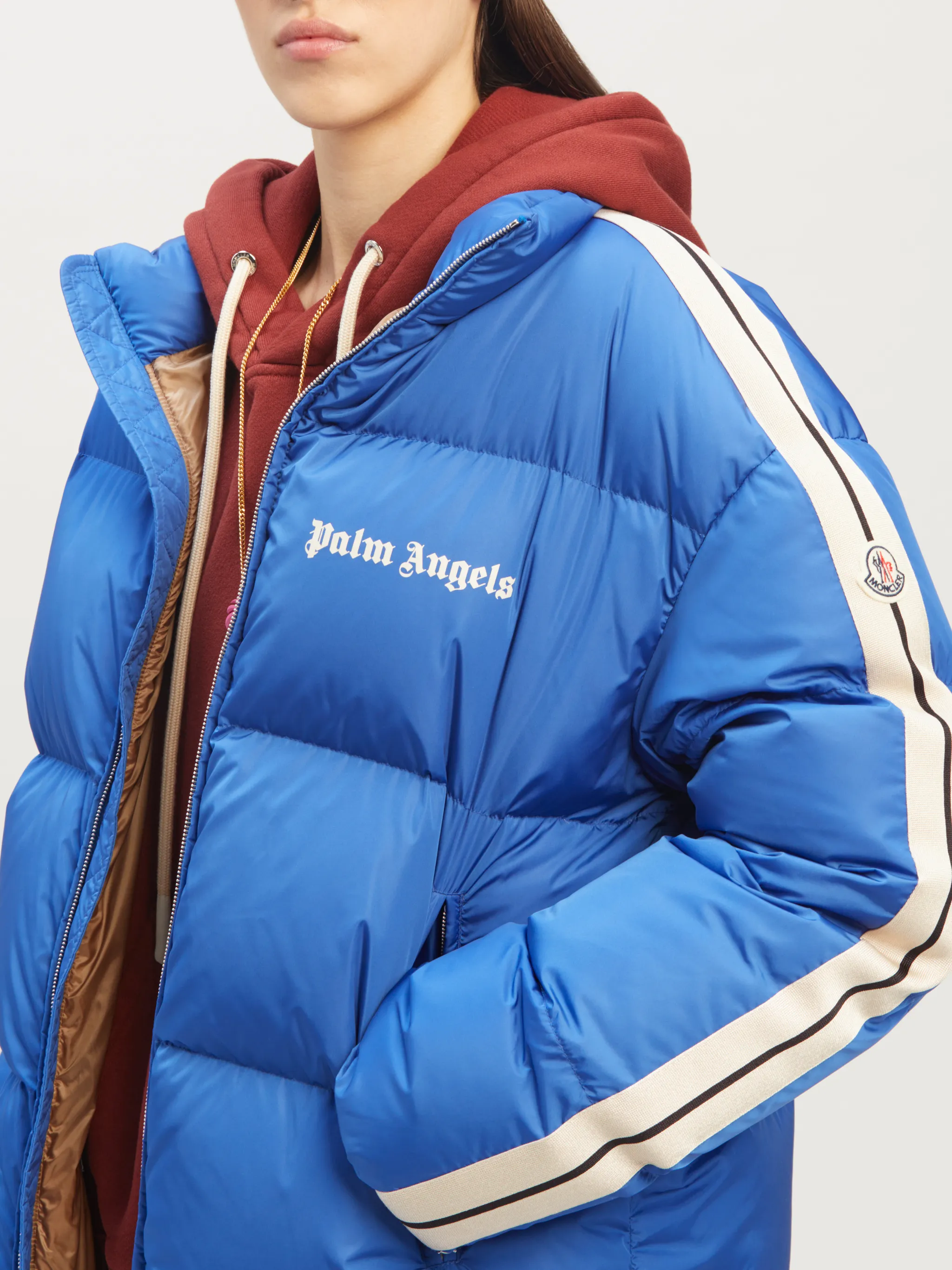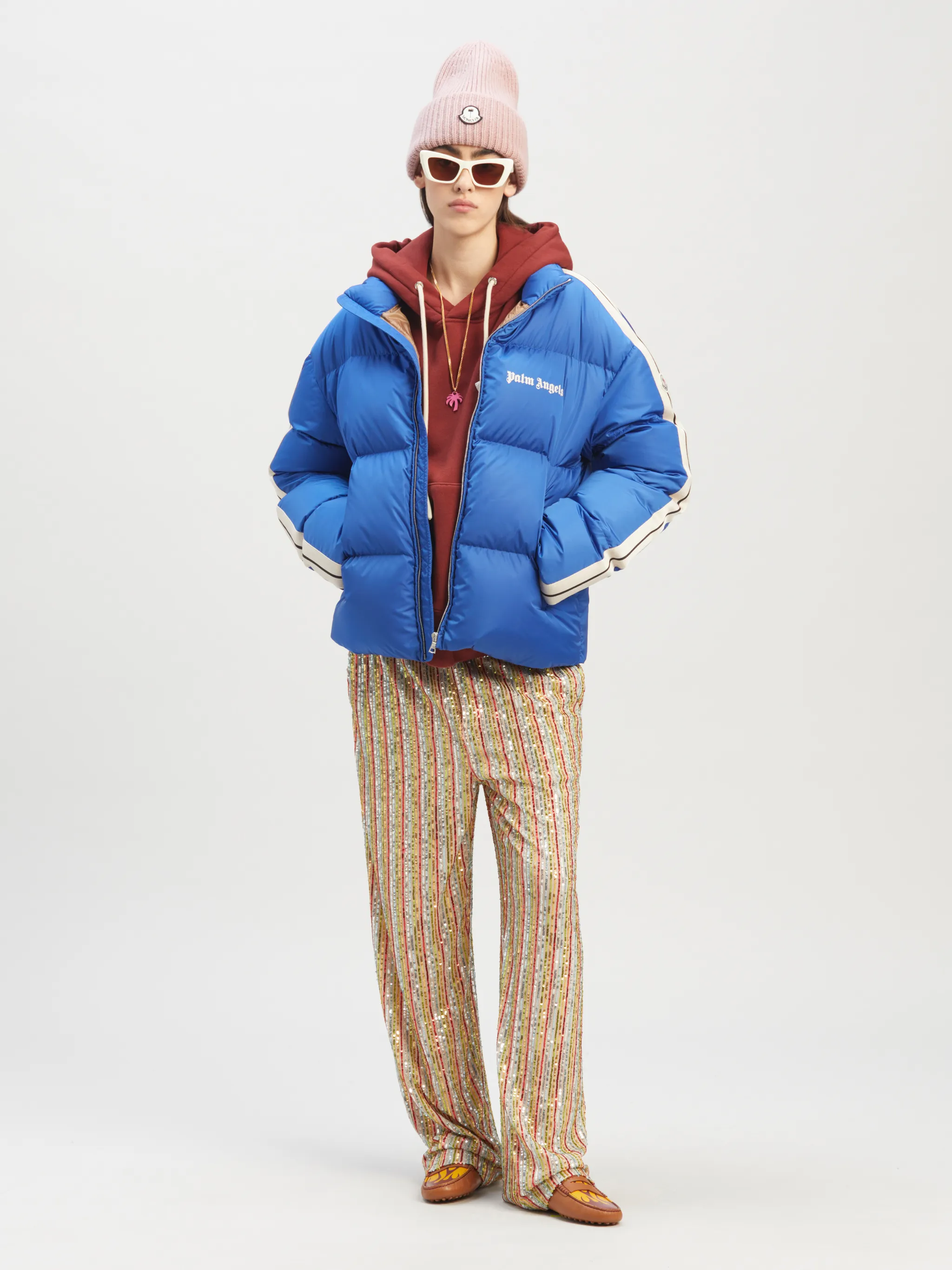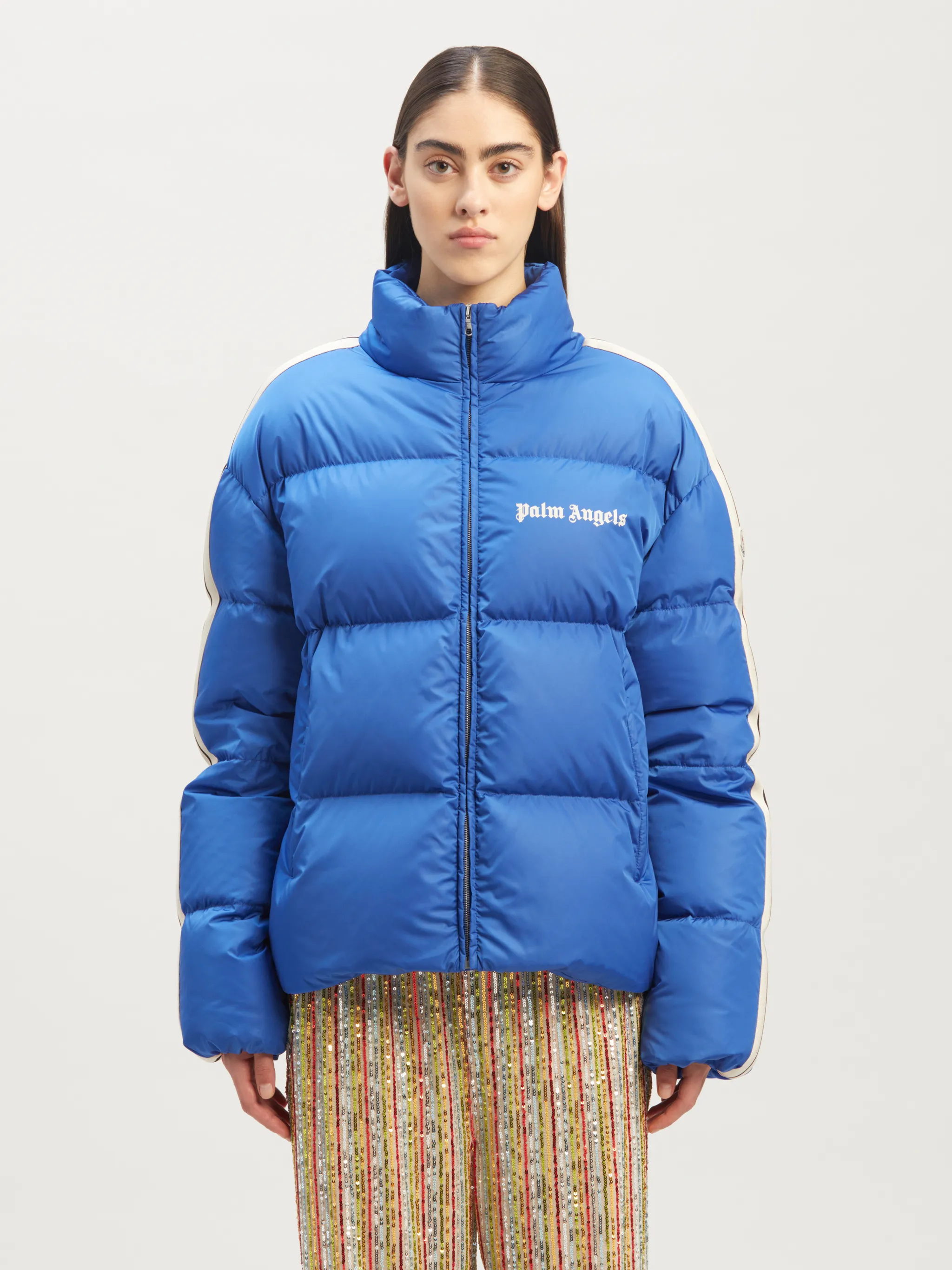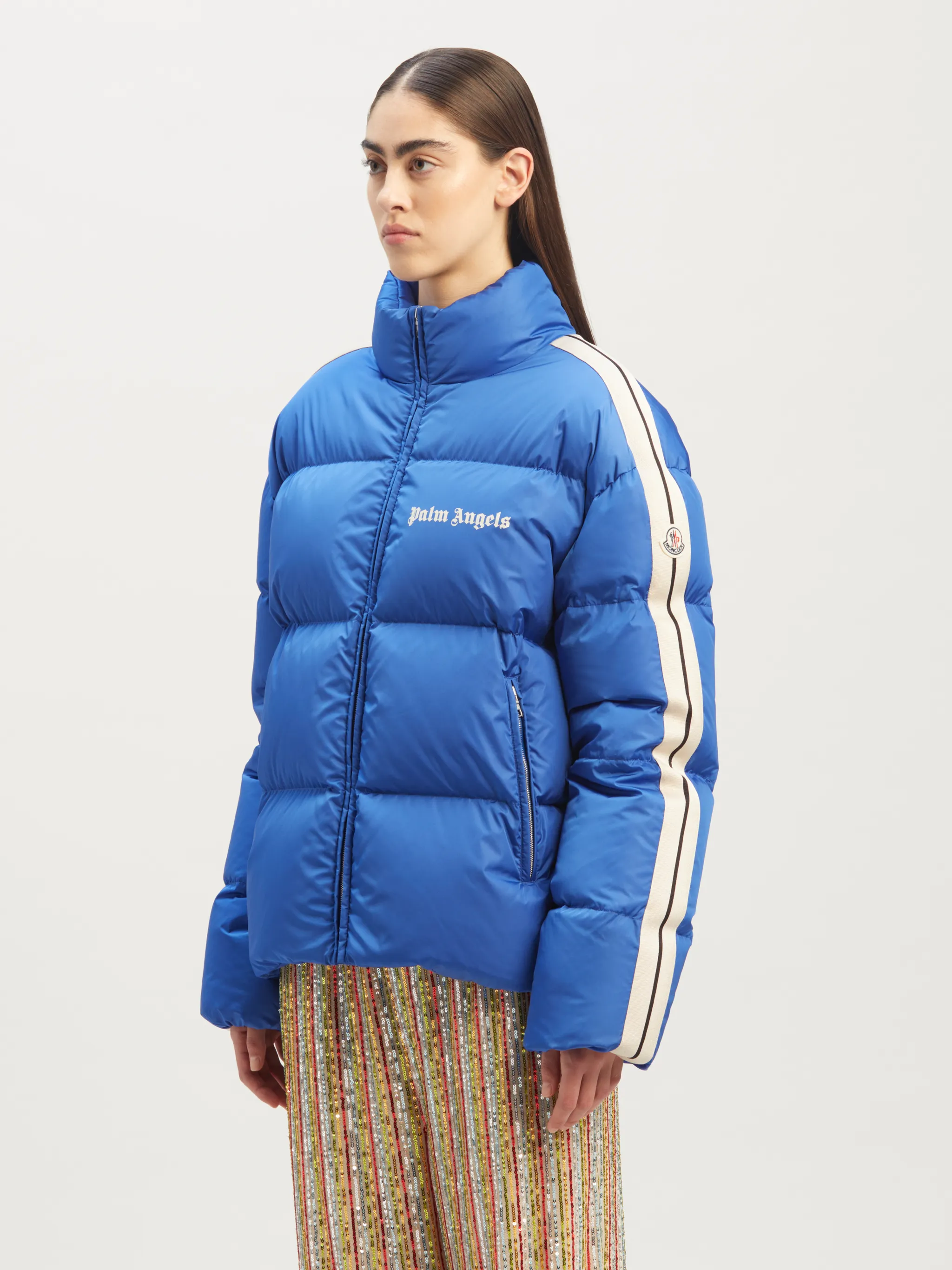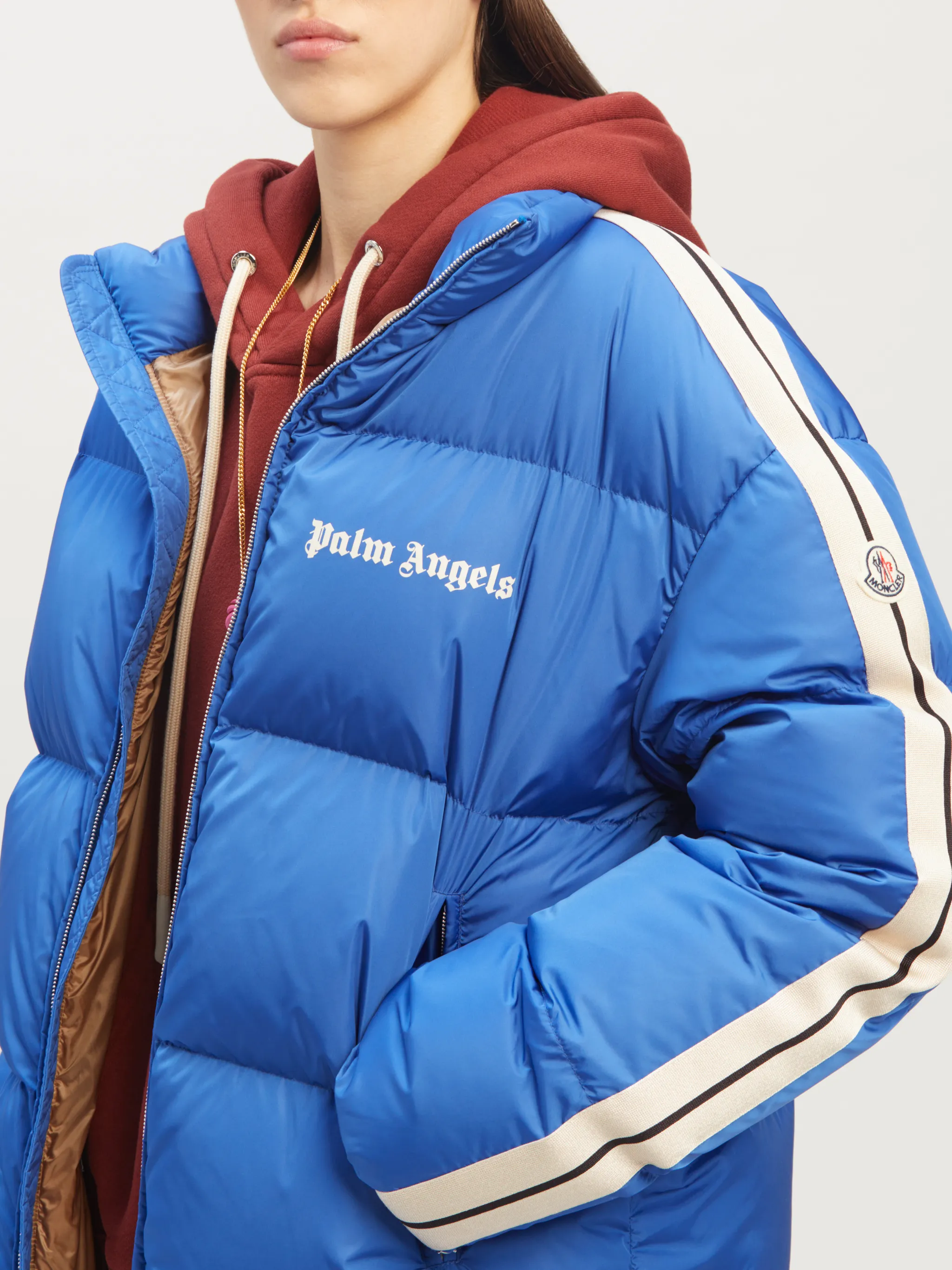 8 MONCLER PALM ANGELS RODMAN JACKET
x Moncler Rodman down jacket from PALM ANGELS featuring cobalt blue, white, feather down, padded design, logo print at the chest, logo patch at the sleeve, side stripe detailing, high neck, front zip fastening, long sleeves and two side zip-fastening pockets. When buying this unisex item, keep in mind that it is graded in standard men's sizing..
The estimated shipping date for this item is: .